Office 365 DIY Migration Workshop for Small Organisations
SKU: G-48937
Description
Description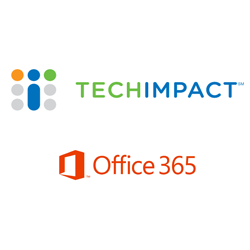 This Office 365 DIY Migration Workshop is a series of live instructional webinars designed to guide organisations through the process of migrating their existing email, calendar, and contact management systems to Microsoft Office 365. It consists of four one- to two-hour webinars and is designed for small organizations with up to 20 employees.
About the Office 365 DIY Migration Workshop from Tech Impact
The workshop includes:
Four live webinars to cover planning, configuration, migration, and post-migration cleanup. The fourth webinar session focuses on answering questions from series participants. The organization is under no obligation to subscribe to Office 365 once the webinars are complete.
Questions and answer sessions with Tech Impact staff during each webinar.
Access to how-to guides, administrator and end-user documentation, and planning materials for six months after the webinars. During this time, Tech Impact is also willing to answer a limited number of email follow-up questions.
Please note : As Tech Impact are based in America, workshops will be carried out in US Eastern Time. Workshops for UK clients will be at convenient UK times.  eg : US EST 9am is 2pm GMT.
This workshop does not cover automated migration tools.
Organisations That Could Benefit from This Workshop
If your organisation doesn't have a dedicated IT department, you can use this workshop to save money by learning how to migrate to Office 365 without paying a third party to handle the implementation for you.
How Other Organisations Have Benefited
Tech Impact has migrated approximately 300 nonprofit organisations to Office 365.
See how other organisations have benefited  from migrating to Office 365 by visiting Tech Impact's Success Stories page. Select npOffice on the Solution filter below the map.
About Tech Impact
"Our IT experts work exclusively with nonprofits and can provide your workers with the help they need in terms they can understand. We maintain and deploy a comprehensive suite of products and services that focus solely on the needs of nonprofits."
Read TechSoup's interviews with Tech Impact staff:
Interview with Tech Impact's Linda Widdop
You can also visit the Tech Impact website for more information.
Choose Carefully
The administrative fee for this product is not refundable, and the product cannot be exchanged.
Obtaining This Product
Expect two emails. When your donation request has been approved, Charity Digital Exchange will send a message to your organisation email address with preliminary information about obtaining this product. Shortly after, Tech Impact will send an email with information needed to complete activate your account and enroll in the webinars.
System Requirements:
See the table below for important details about this offer.
Assessment Details

This offer provides a telephone interview to assess the organisation's current IT and communications environment. This interview is followed by a detailed implementation proposal including a pricing assessment of both Tech Impact's migration fees and monthly rates for migrating to Office 365. Your organisation is under no obligation to Tech Impact to migrate to Office 365, with Tech Impact's assistance or otherwise, once the consultation is complete.

Typical Costs

If your organisation decides to migrate to Office 365 through Tech Impact, Tech Impact charges one-time implementation fees for its email and SharePoint migration services. Migration fees vary based on your organisational needs. A typical email migration can cost between $600 and $2,000. A typical SharePoint migration costs around $1,100.

Qualified nonprofits can receive an ongoing subscription to Office 365 for free from Microsoft or choose from plans with more features at a significant discount. Read more about Office 365 plans and pricing: Are You Ready for Microsoft Office 365 for Nonprofits?

Additional Services Available

Tech Impact offers additional fee-based support after migration to Office 365 on a per-seat or per-month basis, depending on the number of seats and plan you choose. Self-service support that includes access to online documentation, webinars, and discounted training costs $30 per organisation per month. Personalized, one-on-one support that includes phone support, helpdesk services, and free training can cost between $60 and $200 per month.

Tech Impact also offers SharePoint-only support and custom development for the platform if you choose a plan that includes SharePoint. More support information is available on their website.
Requirements
Rules, Eligibility & Restrictions